Powerful statement.  Let's look at the complete verse.
Truly, Truly I say unto you.   The Son can do nothing of Himself, but what He sees the Father doing.   For whatever the Father does, the Son does in the same way.   Jn. 5:19.
 Jesus is saying-what He does on earth will not have any value (accomplish nothing–greek oudeis-strong negative) unless He sees first-the works from the Father-becomes obedient to them as He carries them out.
Ok beloved, I have a question for you.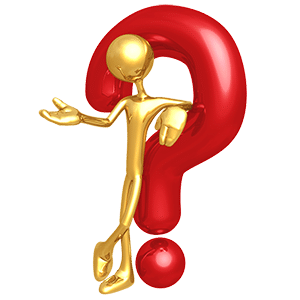 Do you see any way possible we can deny the direct implications of this verse?
This scripture is setting the bar for our Christian walk.   We as a church have totally underestimated our potential in Christ-through the Holy Spirit-starting with me.   Let's take a journey into the heavenly throne room…what we should be seeing.
­­­Ephesians 1:3   Blessed be the God and Father of our Lord Jesus Christ, who hath blessed us with all spiritual blessings in heavenly places in Christ:    'All' spiritual blessing in Christ.
Ephesians 2:6  And hath raised us up together, and made us sit together in heavenly places in Christ Jesus:
We are sitting with Christ (present tense) –reigning with Him.   If we are sitting beside Him-and have 'all' the spiritual blessings, than we should be discovering similar works from heaven that Christ saw on earth.   These are the  'greater things'  mentioned in the next verse.
John 14:12   Truly, truly  I tell you, whoever believes in me will do the works I have been doing, and they will do even greater things than these, because I am going to the Father.
Still don't think we were not meant to do the works of Christ 🙂
 Ephesians 2:10   For we are his workmanship, created in Christ Jesus unto good works, which God hath prepared in advance so that we should walk in them.
 2 Timothy 1:9 who has saved us and called us with a holy calling, not according to our works, but according to His own purpose and grace which was granted us in Christ Jesus from all eternity  Ps. 119:3
Just like our Lord, each and every Christian has divine works from heaven that were prepared in advance-by an everlasting God.  Thus, Gods divine nature preordained our works in eternity past.  If we are spiritually unable  to see the Fathers heavenly works, how 'on earth' are we going be able to accomplish them?!  Pun intended lol. See Understanding God, Predestination or Free Will
Right after we are told we are reigning with Christ-beside Him (Eph. 2:6)  Paul  responds with a logical and natural conclusion for His church…Eph. 2:10  that our divine works were prepared in eternity past, we are to see them (like  Christ) so that 'we could walk in them'!  In other words, Jn. 5:19  was not meant only for Jesus, but for us-the body of Christ.
The problem is not having a dry vault of divine works, but being so distant to the voice of the Lord we can't imagine seeing His plans-like Jesus- displayed for us.   Wow, Lord-You really want us to See Like You?!   Yes, He says…I can't make this any clearer… Jn. 14:12, You will do the works I have been doing!  and even Greater things  shall you do because now I have re-established My Kingdom of Earth-so thus My body of believers can now walk in their kingdom as well.  I now go to the Father-this matter is settled  Matt. 6:10, Matt. 11:12, Rm. 6:8-11. 
1 Corinthians 2:-16   For, "Who can know the LORD's thoughts? Who knows enough to teach him?" But we understand these things, for we have the mind of Christ.  
The Lord could not put the importance of needing to be spiritually 'in tune' with God and our divine destiny in more –black and white-terms.  Without this divine display, the Lord and His church accomplish nothing, nada, nichts-ouch!
We simply cannot deny this reality if we are to be true the Word-and His purpose for the church.   The Lord is not pleased with our actions done for personal merit and approval by those in this world.   Jesus became 'lit' at the  religious leaders in His day
Matthew 23:27   Woe unto you, scribes and Pharisees, hypocrites! for ye are like unto whited sepulchres, which indeed appear beautiful outward, but are within full of dead men's bones, and of all uncleanness.
Our works done in the flesh will simply be burnt up-never to be recognized by God or man
1 Corinthians 3:11-15   For other foundation can no man lay than that is laid, which is Jesus Christ. 12  Now if any man build upon this foundation gold, silver, precious stones, wood, hay, stubble;13  Every man's work shall be made manifest: for the day shall declare it, because it shall be revealed by fire; and the fire shall try every man's work of what sort it is. 14  If any man's work abide which he hath built thereupon, he shall receive a reward. 15  If any man's work shall be burned, he shall suffer loss: but he himself shall be saved; yet so as by fire.
Here the Lord explaining to believers (he shall be saved-vs. 15)  there will be a cleansing to distinguish if our works were done 'in Christ'-gold, silver precious stones and those done with wrong motives 'in the flesh'-wood, hay or stubble vs. 12.   Through this cleansing  done at the Bema Seat of Christ-2 Cor. 5:10,  Christians will be completely purified and only our divine works will be able to withstand this glorious refinement.   How important it is to strive to see our heavenly works ordained by the Father-so they will survive the eternal test of Gods glory (be saved by the fire vs. 15).
It is important to note that these verses are not teaching will have 24/7 revelation every moment in our lives.    Jesus, John the Baptist had questions-and needed answers from the Father Lk. 6:12, Mk. 5:9, Matt. 11:3.   Paul, arguably the most disciplined Christian in the Word-questioned the Lord about his hardships 2 Cor. 12:7-10.   The church does have some fruit of the Spirit and direction.   What these scriptures  are explaining to us however  is  the Lord is expecting us to diligently seek His divine direction  -so we can naturally  complete our heavenly works prepared in advance by our Father-above verses.
The Lords Purpose
The true purpose of the Lord is directly revealed through the kingdom gospel
Matthew 24:14   And this gospel of the kingdom shall be preached in all the world for a witness unto all nations; and then shall the end come.   Pleas see the first 4 articles Kingdom of God.
The means however to accomplish His purpose comes through His power
1 Corinthians 4:20   For the kingdom of God is not in word, but in power.
The glory to glory connection that Moses had brings the Lords heavenly purpose (which includes our preordained works) to earth.   The church is being called to manifest this glory to glory connection in a much greater way.
2 Corinthians 3:7 & 18  Yet, it came with such glory that the people of Israel couldn't look at Moses' face. His face was shining with glory, even though that glory was fading.        
18  All of us, with open face beholding as in a glass the glory of the Lord, are changed into the same image (ever increasing glory of God) from glory to glory, even as by the Spirit of the Lord.
 There are sooo many reverences in the Word about this ever increasing glory that is coming on His unified church.   The Mustard Seed church that will touch the heavens Mk. 4:30-32,  the City (singular) on the mountain Matt. 5:14, the radiant church that He is coming back for Eph. 5:27, the church that will be 'one' receiving the fullness of Christ Eph. 4:11-13 and the church that will be one as the heaven Father and the Son are one…incredible Jn. 17:21-23.
The method to accomplish this Jesus calls  'the works I see from My Father-and Paul calls this the preordained works the Father has for us-so that we should walk in them Jn. 5:19,   Eph. 2:10.  Sometimes- taking a few scriptures-believing them as we apply them to our lives has so much more value than studying our lives away 🙂 Ecc. 12:12.
Tragically, the church has been in denial for around 1700 years about our glorious potential in Christ.   Constantine brought a end to the direct Christian persecution from Rome, but birthed a spiritless state run church.   We have never fully recovered.    Satan has  tried to deceive the  church into believing  that  we were never meant to have the heavenly works of the early church manifested for today.   Many churches actually believe that the above scriptures are not for us-Gods glory and presence will not overflow in His final great call.   While we are never to pursue miracles and power over the Person of God…as we truly 'abide' in the Lord-His almighty presence will indeed bring the works and miracles from above.
John 15:7  If ye abide in me, and my words abide in you, ye shall ask what ye will, and it shall be done unto you.  Matt. 6:33, Matt. 19:26
Why We have Not Yet Received Our Heavenly Works
It needs to be mentioned this is not a session to cast blame.  We all have fallen short of the perfect walk the Lord had with His Father 2 Cor. 5:21, 1 Jn. 1:8-9.  
I have to be honest though, at times I have sensing  an anger from the Lord.  This is not in the area of rejection, but correction-like a Parent that is continually frustrated at His child.
1 Peter 4:17  For the time is come that judgment must begin at the house of God: and if it first begin at us, what shall the end be of them that obey not the gospel of God?
The American church is sooo drawn to 'everthing' but what in important to Him…what causes us to be connected in glory to Him.
We have to become truthful-where we are 'In Him'.   Where are the men bound together through prayer in our churches?   The most anointed services are shunned, where praise and worship-woven together with prayer that is spontaneously continued  until 'the Lord' ends the service.   Where are the retired individuals who could come together and seek the face of the Lord throughout the night-in our congregations.
What He wants me to write I am sooo falling short of, it's difficult to express His intensity.   He wanted to write and convey to the church needs to be in total despair-grasping for solutions-true eternal solutions from a Holy God.  King Josiah was a righteous king but realized the sin of his nation-and cried out to the Lord in desperation..
2 Kings 22:11-13   And it came to pass, when the king (Josiah) had heard the words of the book of the law (the Old Testament), that he tore his clothes…for great is the wrath of the LORD that is kindled against us, because our fathers have not hearkened unto the words of this book, to do according unto all that which is written concerning us.
His intent is not for the church remain in despair-but to throw off their earthly attachments and -piece by piece-bring His  solutions into our lives so we can begin to partake in His divine nature.
John 15:5   I am the vine, ye are the branches: He that abideth in me, and I in him, the same bringeth forth much fruit: for without me ye can do nothing.
Abiding in the Truth
Honesty gives us the ability to  attachment to the Truth-the God of heaven.   From the moment we have faith to believe at salvation, honesty connects us to Truth-the very nature of God.   Denial, lies, not fearing God for 'His Truth' over  'Our System of Beliefs'  will turn our eyes from the Light of His truth.   We have to walk in truth before we can come into the light and clearly see the things of God. 
John 3:21  But people who walk in the truth come to the light so that the things they do for God may be clearly seen.
The greatest way to walk in His truth is to genuinely follow His greatest commandment.
 Matthew 22:37-38   Jesus answered him, "'Love the Lord your God with all your heart, with all your soul, and with all your mind.'
38  This is the greatest and most important commandment. 
This is the most detailed verse in the Word that examines our entire 'system'.   In His will we purify our heart, mind, soul, body, intentions, bad theology-religious traditions,  hidden secrets and inappropriate emotional reactions-do we need to continue?
Honestly takes our broken and misplaced pieces of our lives and replaces  them with His heavenly Character- a heart that becomes healed as we experience His infinite love.    When the church does this in unity-the glorious manifestation of our heavenly works from the Father will not only be seen in the Spirit…but we will also have His divine power to carry them out.   For more scripture  on how this process works, please see Our Road with God P1, P2, Fellowship or Friendship.
The Baptism of the Holy Spirit
This provision Has been established by God.
Acts 1:4-5  Once, while he was meeting with them, he ordered them not to leave Jerusalem but to wait there for what the Father had promised. Jesus said to them, "I've told you what the Father promises: 5  John baptized with water, but in a few days you will be baptized with the Holy Spirit."
His Word and the Baptism of the Holy Spirit are the greatest provisions given to a believer after they become saints of God.    As a Christian, I spoke against the Baptism of the Holy Spirit for 12 years.   I was wrong.   The Lord showed me a corner of my heart that had pride-unwilling to listen to the 'uneducated Pentecostals'.    They were much wiser than I.    After the Lord showed me how wrong I was, I asked Him help me  to never  error in such a way again.
The Baptism of the Holy Spirit gives us the needed power to connect to the Lord as we have seen with the early church.  This holy provision aids in every aspect of our Christian walk.   We receive greater help when studying the Bible, our prayer becomes more intense link, we receive spiritual gifts 1 Cor. 12-14, the power of the Lord increases-so the church will have more success over addictions and earthly afflictions Lk. 29:49 .   After working with individuals with drug addictions, I would never attempt to pray 'on my own' as I used to.   His spiritual gifts are designed to bring  more of the presence of the Holy Spirit-which automatically brings more success over the strongholds of the devil and the afflictions from our fallen world.
Acts 2:4  And they were all filled with the Holy Ghost, and began to speak with other tongues, as the Spirit gave them utterance.

Acts 2:17-18    'In the last days, God says, I will pour out my Spirit on all people. Your sons and daughters will prophesy, your young men will see visions, your old men will dream dreams.
18  Even on my servants, both men and women, I will pour out my Spirit in those days, 
Pastors, please see the below link on Baptism of the Holy Spirit.   We will not be able to join in the great spiritual awakening in full capacity without the Lords holy provision to the church.   If you are guilty of withholding this needed Divine Power from the Fathers children-as I foolishly spoke against His Spiritual blessing-than the Lords wonderful move of His Spirit will be withheld from them.
As pastors, you are their caregiver, their 'doctor' before the Lord.   Christians who are called to help others in the Lord 'have to' provide His flock the best chance of recovery-the best medicine.   The Word of God and the Baptism of the Holy Spirit are His  divine medicine from heaven.   It is time to  seek His truth and be united in this final holy move of God.   See Baptism of the Holy Spirit. 
Pentecostal Church
Paul 'sandwiched' the greatest chapter  of love in the Bible between two teachings about the  Pentecostal gifts.   Sadly,  Paul was correcting our Pentecostal brethren.
1 Corinthians 13:1-7   If I speak in the tongues of men or of angels, but do not have love, I am only a resounding gong or a clanging cymbal. 2  If I have the gift of prophecy and can fathom all mysteries and all knowledge, and if I have a faith that can move mountains, but do not have love, I am nothing. …4  Love is patient, love is kind. It does not envy, it does not boast, it is not proud… 6  Love does not delight in evil but rejoices with the truth. 7  It always protects, always trusts, always hopes, always perseveres.
The corrections Paul gave to the  Corinthians are the same errors we see today.   The boasting, self righteous behavior, emphasis on power and not on serving the Creator of our power-is what kept me-and countless of others 'out' of the full gospel church.
The Lord is going to change the Pentecostal church.    There will be a Holy Spirit shifting that will take us away from the artificial  spirit of emotionalism-and through true devotion to the Lord-His Spirit will abide powerfully among us  Acts 2:17-18, Rev. 12: 7-11.
We will have leadership with hearts broken before God…shepherds seeking the well being of their flock and not their pocketbook.   We will unite-humbly seek God and He will reward His children with the most  glorious church the world has ever experienced.   Praise God.      See  Remnant,  Donations, Please Gold Only
The Time is Now

 
As with any area of life, we cannot fix the problem until we realize we are truly broken-that we are not working correctly.   The church is coming to a place where many desire the fresh taste of His glory and they will finalize their quest for the kingdom of God-manifested on earth.  Matt. 6:10, 33.   See above link
Sincerity in the spirit will blossom into a honest and holy relationship with the Lord.   We will receive His truth with correction and will continually be purified before Him.
Psalm 18:26   to the pure you show yourself pure, but to the devious you show yourself shrewd.

We will  truly begin to see-like Jesus-our works in heaven.   When Jesus saw Lazarus  raise from the dead 'before it'  happened, He naturally had enough faith to 'make it'  happen Jn. 11:11, 43. 
Faith always needs to be exercised, but it explodes by
-Sanctification (replacing our sin and junk as we abide in Him).   Faith increases when we enter the Lords light-it  expels darkness and doubt  Mk. 11:22-24, Heb. 11, Jn. 3:21.
-Seeing our preordained works.   We see what the Lord has planned so we naturally have faith to perform His work when the correct time arrives.  Jn. 5:19, Eph. 2:10, Acts 23:11. 
Those who have not walked away from the truth are going to be the ones realizing the Lord is moving 'NOW"!   The Great call has gone out-the battle is on.
President Trump is the foot in the door, the church through the Holy Spirit blows the winds of revival wide open.   This revival in not a flash pan church event, but a world move of God-His final great call.
The opportunity is now for us to realize what we have in Christ and then do the work to complete the heavenly  transformation 2 Cor. 3:18.   Those who are like minded will unite-with incredible power  Phil. 2:2.  His glory will be soo beautiful.-life changing. Praise God.  See  How Shall We Preach, Following the Lords Example
Final Thought:  In a few hours our country will be experiencing a total eclipse of the sun and moon.   The church has been 'all over the place'-a perfect example of theological discord.   The Holy Spirit is not the author of confusion...and He teaches us 'all truth' and cannot be in error 1 Cor. 14:33 KJV, Jn. 14:26.   As mentioned in the above scriptures, the problem comes from so many not truly hearing from the Lord.   As we  become obedient to the Lord…we will in most cases actually see the Lords light come on our brothers and sisters when they speak the truth from heaven.   It will match the Word and we will have confirmation in our spirits-if we are truly abiding in the Lord.   See Day of the Lord Rapture, Rev. 3:10,  , End of the World? Listen with our Heart 
God bless you as you pursue His truth.